Our Beautiful Boat Sea Life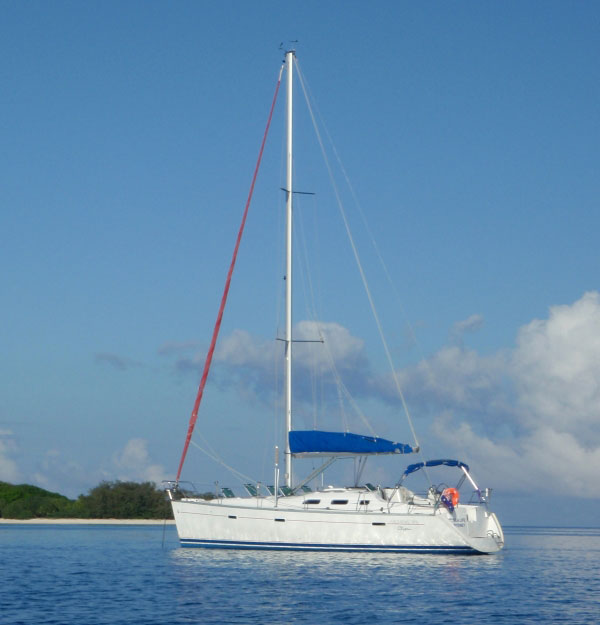 Sea Life at anchor in the beautiful Lady Musgrave Lagoon, Great Barrier Reef.
Our boat, the beautiful Sea Life is a Beneteau 393. She is 39 feet (11.9 meters). She is a spacious owners version with 2 cabins and 2 heads. Sea Life is a very beamy (wide) boat with a spacious cockpit perfect for catching up with friends both new and old. We have 12 opening hacthes, with an extra 8 windows and a large companion way which light the sunshine and ocean breeze flow through. We have loads and loads of storage space for provisions and 4 HUGE lazerettes (3 deep enough for Nic to disappear in standing up). She is a very fast and dry boat at sea, very comfortable at anchor and underway.....we just love her so much....we even give her cuddles...and she likes that!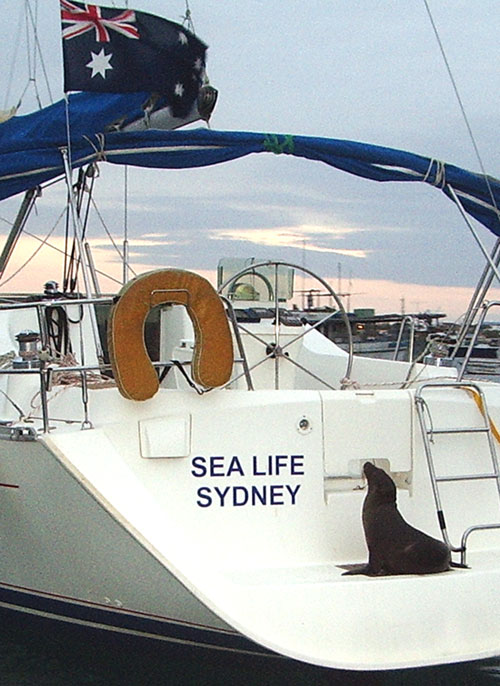 Sea Life at anchor in San Christobel, Galapagos Island with her baby Sea Lion friend.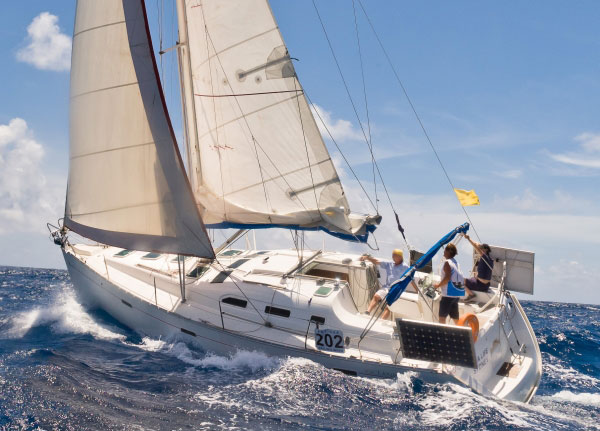 Racing! Antigua Race Week 2011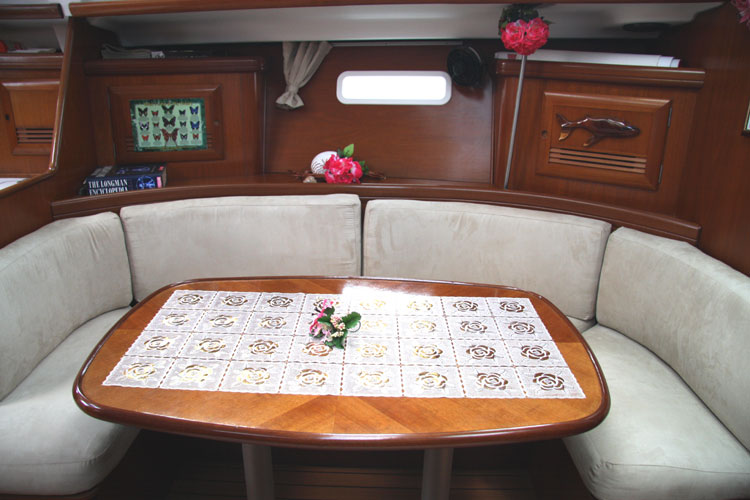 Our saloon area or livingroom as we like to call it. This is where we eat our meals, or we often eat on deck too when the weather is beautiful. The table can be put down on smaller legs and with two extra cushions makes a day bed for when we are on long passages.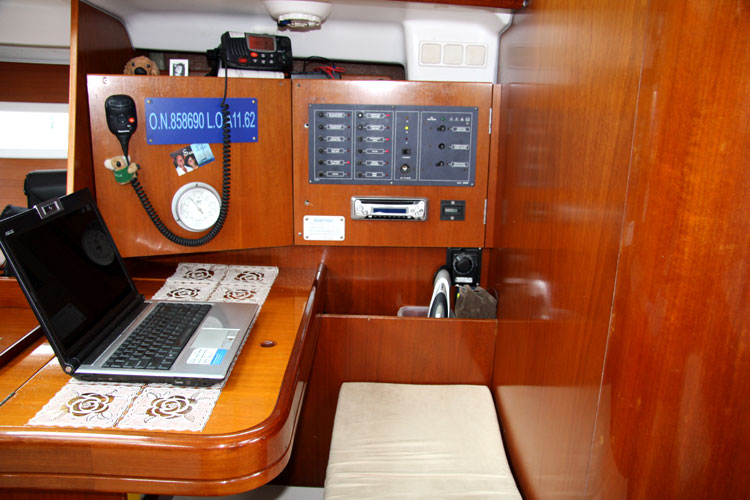 Our navigation station, this is also our computer space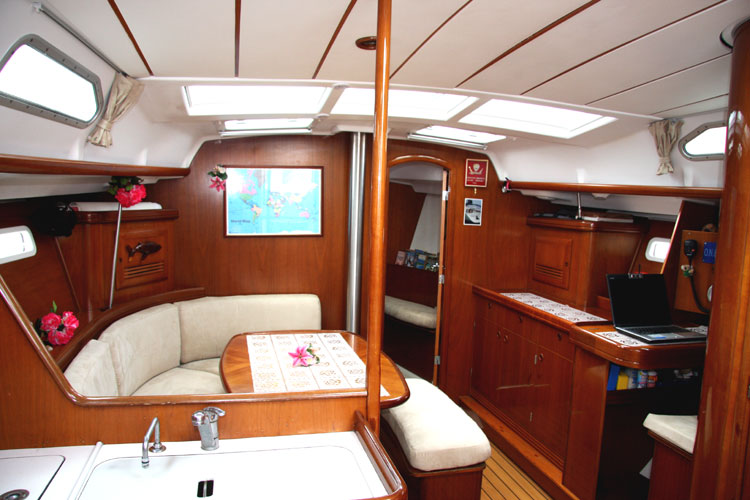 A wide view perspective from the companionway stairs to show the saloon, part of the kitchen (galley) and into the front cabin.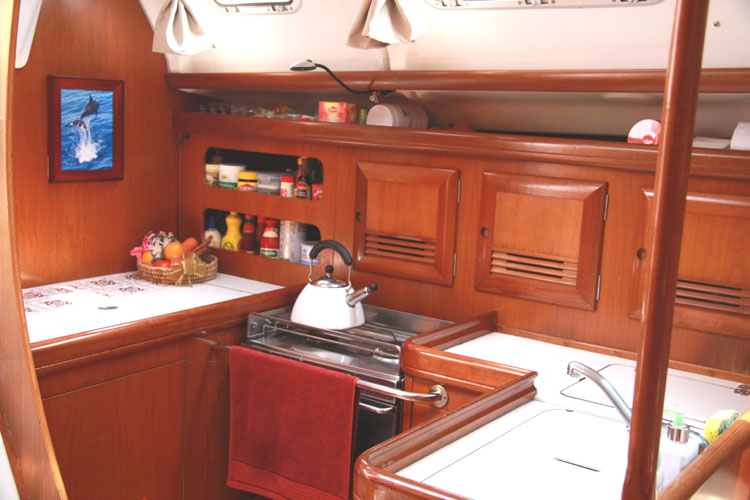 Our kitchen (galley) where Nic makes lot of yummy cookies, and we both whip up delicious meals.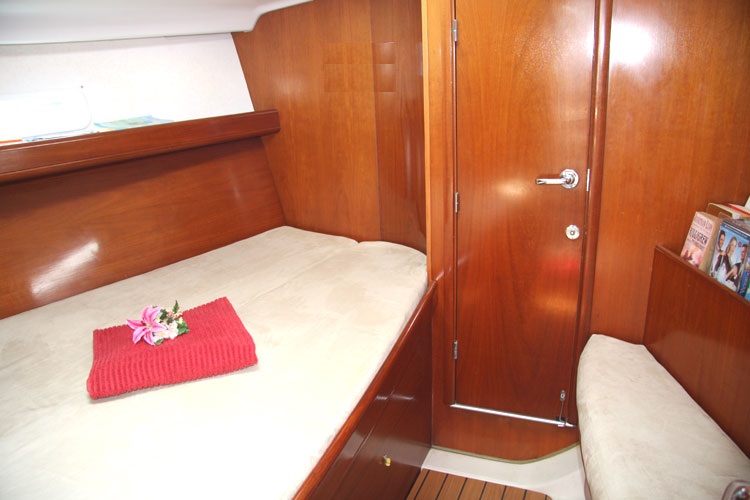 Our front cabin or bedroom where we sleep when at anchor. We sometimes use it at sea if we are on starboard tack, otherwise we would fall out! We usually use the aft cabin when at sea.

Interior Layout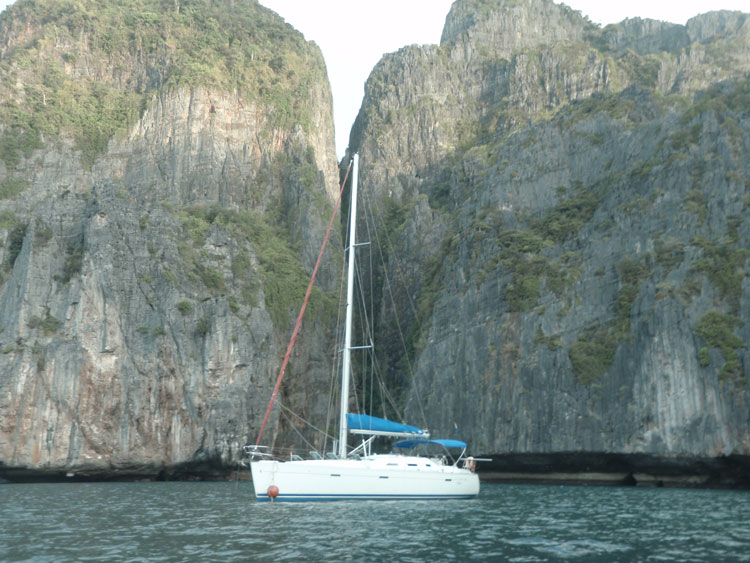 Sea Life on a mooring in May Bay, Phi Phi, Thailand
Click Play then it takes a few moments to load and play.