Venezuela!
Sea Life visited Medregal Village, Gulfo de Curaco, Venuzuela, to haul out and paint the bottom with new Anti-fouling. Cruisnig information on the area is not complete so I have added this page to try to help people who would like to explore this area and visit one of the prettiest boatyards in the world.
Cumana
Sea Life had a safe voyage from Grenada to Venezuela. Its a little more dangerous at sea so precautions needed to be taken harking back to Gulf of Aen times.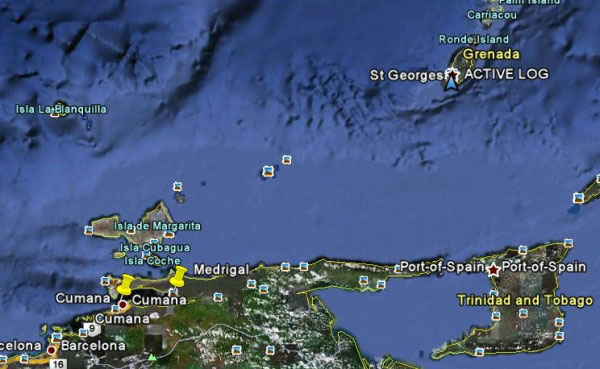 Grenada to Cumana, Venezuela. NOT stopping at Los Testigos NOT Margarita. I left Grenada 2AM Saturday morning (headwinds) was off Los Testigos 11pm; directly over Daring Shoal, and off Margarita by dawn. Then Cumana at 4PM. Sundays are very quiet for fishing boats which can be unsafe, but many locals in their sports boats, which are safe.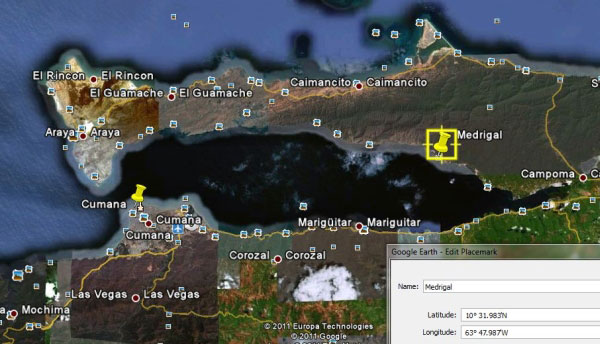 Cumana Marina 10° 28.626'N 64° 11.134'W to Medregal Village 10° 31.983'N 63° 47.987'W is easy.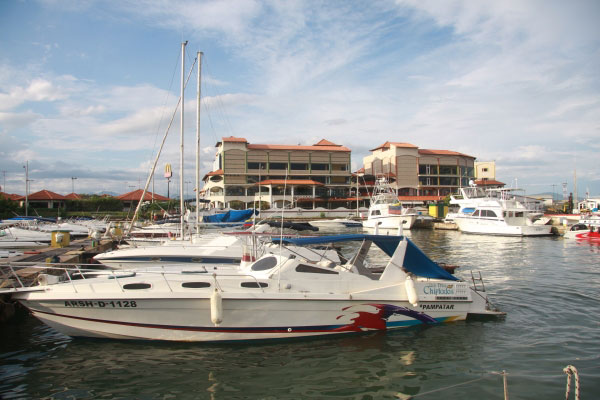 Cumana Marina is an International Port of Entry attached to an ultra-modern shopping centre, cinema, top end supermarket and even McDonalds. TWO McDonalds!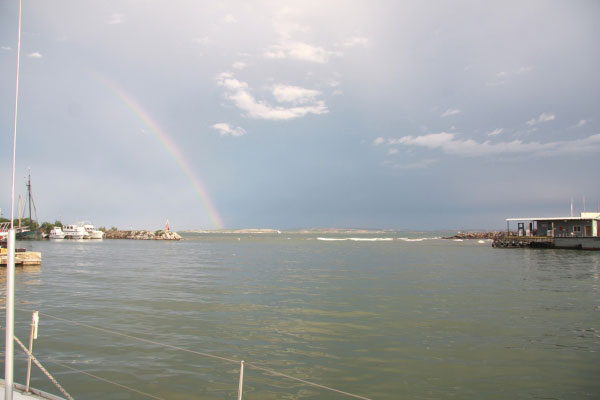 The entry to the Marina from where Sea Life is tied. When arriving just come in and someone will walk down the P dock (the large middle one in front of you) and wave. Well, they did for me!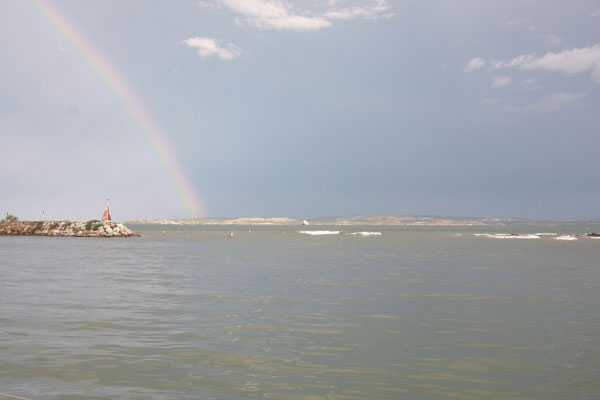 Note these breaking waves to the right of the channel. Its badly marked. There are 2 Starboard (Red) Markers the closer inboard is greay with a GREEN base making it look like a Port (Green) Marker. The one Port (Green) marker is very close to those waves you can see. Waves only in a westerly wind which is not often.
Medregal Village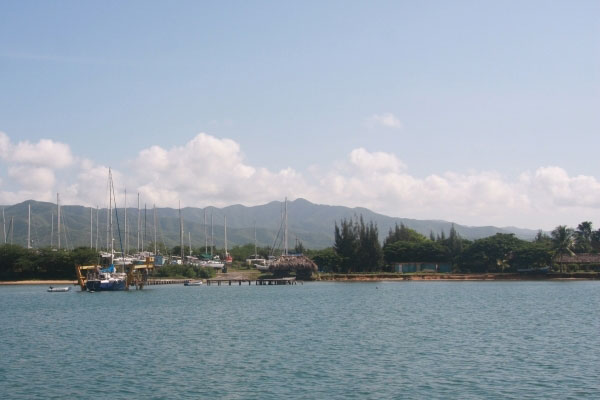 Look for the two huge radio transmition towers visable at 10nms. They are 100 meters to the right of this photo. To the left is the boat yard, centre right is start of the accomodation and the right is the bar, restaurant and swimming pool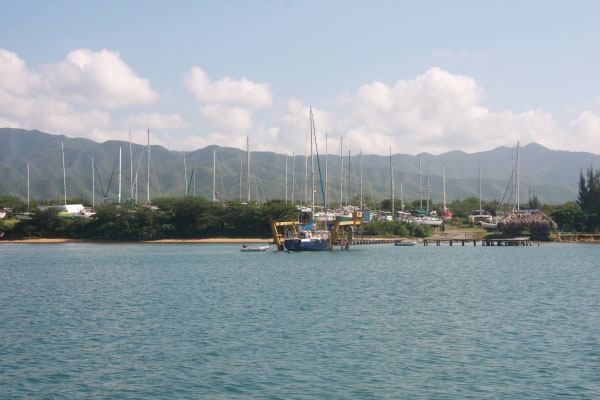 The haul out facility is nestled behind trees.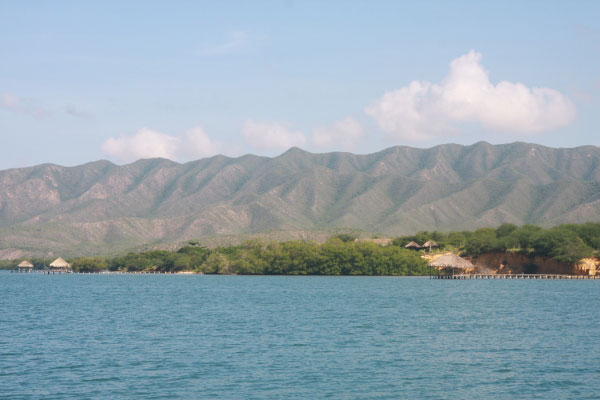 The whole of the Medrigal area is pretty.